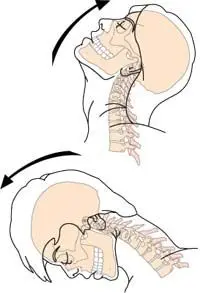 We here at Lee Chiropractic know that auto accidents are often stressful and confusing. Visiting our office will give you the peace of mind that your auto accident injuries will be handled in the best possible way. Our office is here to help you, the auto accident victim.
If you have been involved or injured in an auto accident it is best you consult our chiropractors to determine the extent of your injuries and help you recover from those injuries.
When an automobile accident occurs some of the first questions asked are about your vehicle and insurance. It is seldom that people ask themselves if they are injured. Accident injuries are hidden and are seldom detected for months or even years. Often, two mistakes are commonly made - the injury is not taken care of properly and/or the victims settle their case with the insurance companies before getting evaluated from a chiropractor. The problem that occurs is once you settle your case you lose the right to have your insurance company pay for treatment if you need it.
Individuals like yourself choose chiropractic care for treatment for your injuries because chiropractic care is exceptional in the treatment of soft tissue injuries of the spine. Since the most common injuries sustained in an automobile accident are sprains and strains of the spinal muscles and ligaments, it's only natural that chiropractic care be your treatment of choice.
Even small impacts, resulting in minimal vehicle damage, can cause long term chronic pain. It is important to remember the symptoms of whiplash (neck pain, low back pain and headaches) often take several weeks or months to surface.
Chiropractic care is safe, natural, noninvasive, and addresses the cause of symptoms. Our treatments also include active patient participation. While we do focus on eliminating pain early on, we realize that in addition to pain - optimal tissue healing, restoration of normal function, and prevention of future recurrences and re-injuries - are equally important.

Click HERE to receive a free auto injury evaluation.